The Animal!
Just doing what he does...Like no-one else!
Click the picture to see him on Myspace!
Welcome To Our Home Page


This is a brand new site with Music,Photos,Band info with some cool links and get FREE MP3 downloads and Streams from our Myspace page.
Have a great journey through 'WorriesWorld' and
don't forget to sign our Guestbook!!
Much Love to you all!
The Worries.
Notifying Visitors of Site Enhancements
This site is still in developement and we hope to
bring you Video as well as Music!The limits are
only what we believe them to be!
Watch this space!

The Worries Dedications!
Much Love to Mel,Maria,Millie & Trupti for all of
your love and support!Big up Rodigan for his love
of all things Reggae.Selector C thanks for your
support!
And thank you fans for all the
love you show us where-ever we go!
Have fun Ya'll...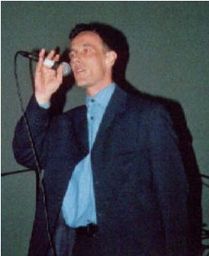 Click the picture for Totally FREE Worries Tracks!
Send an email